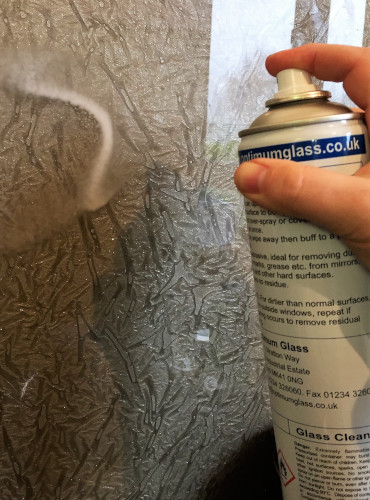 Professional glass cleaner
Can be used for glass, smooth plastic surfaces, mirrors, car windows, tiles · for workshop and home, showcases and display windows · sparkling surfaces without streaking · environmentally sound propellant
BriteGuard® Pro is a transparent coating for all smooth glass and glazed ceramic surfaces which offers quick and reliable protection against corrosion. In addition, an easy-to-clean surface is created which makes it hard for dirt particles to adhere to it!
BriteGuard® Limescale Remover is a mild, slightly viscous cleaner on the basis of natural organic acids. It is conceived for easy removal of stubborn limescale deposits. The product is suitable for use on glass or ceramic, metal and other acid-proof surfaces.
Industrial quality microfibre cloths for drying and polishing treated or untreated glass surfaces.